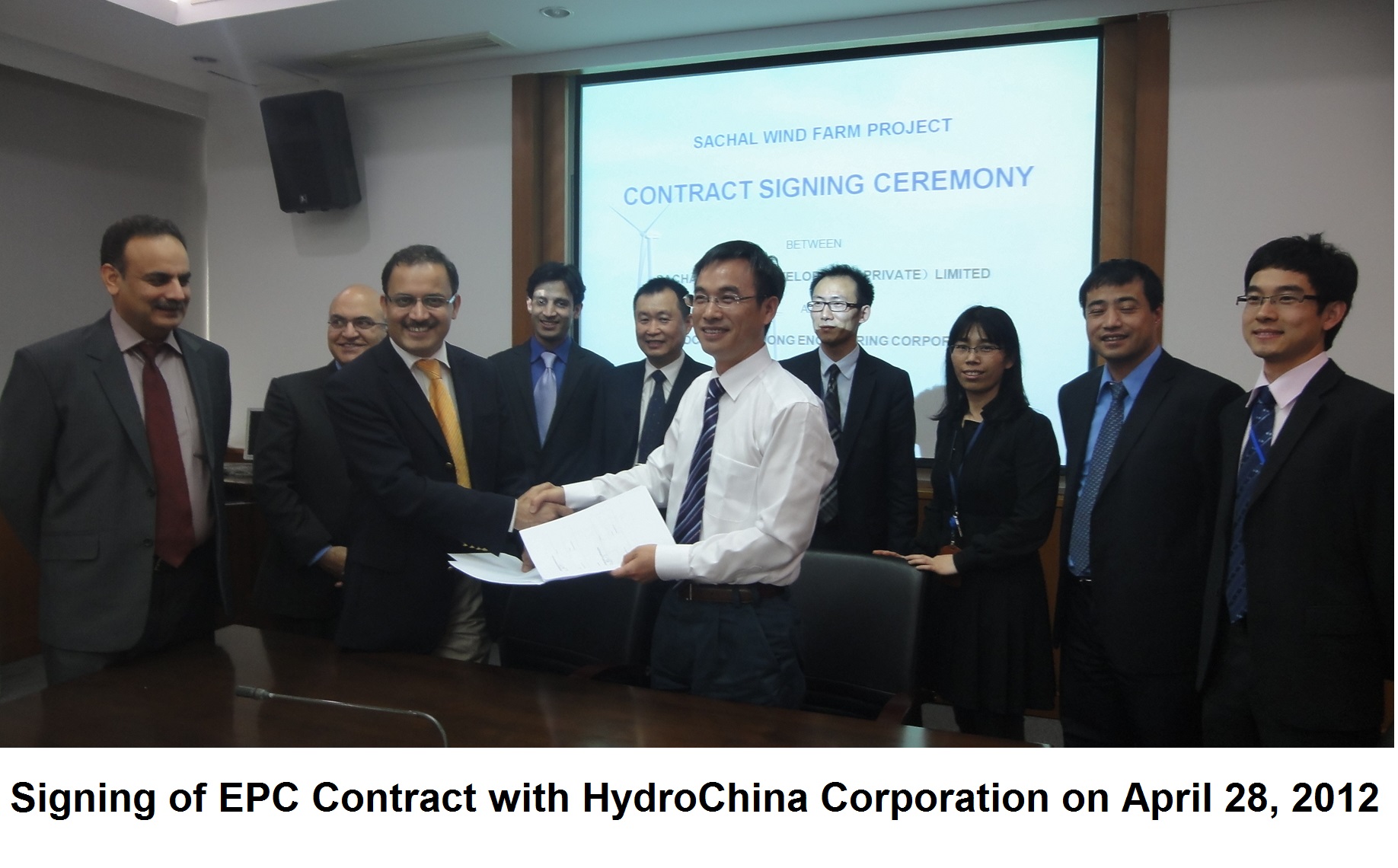 EPC Contract with HydroChina
On 28th April 2012, EPC contract was signed with HydroChina Corporation.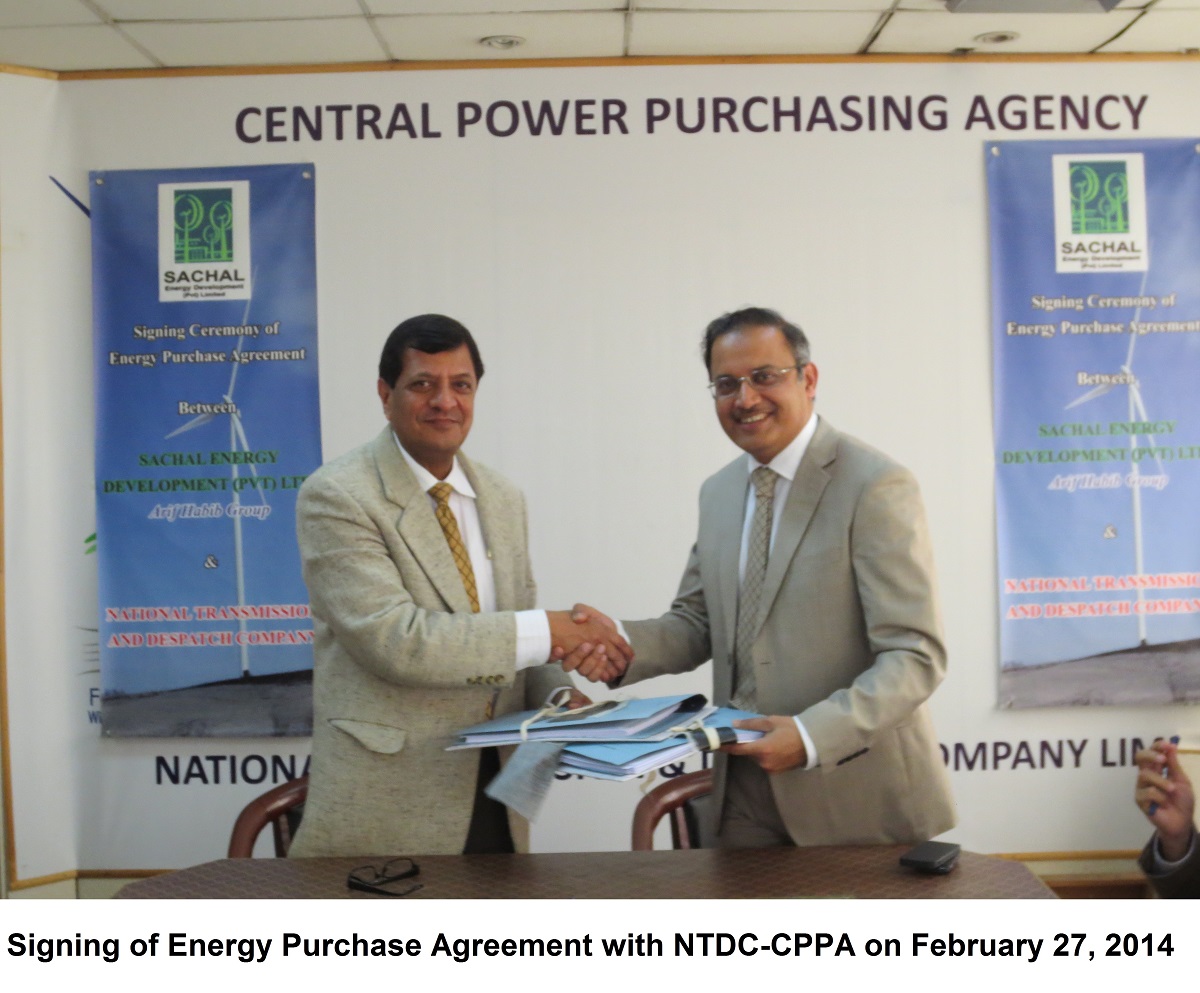 Signing of Energy Purchase Agreement
On 27th February 2014, the signing of energy purchase agreement was held with NTDC and CPPA.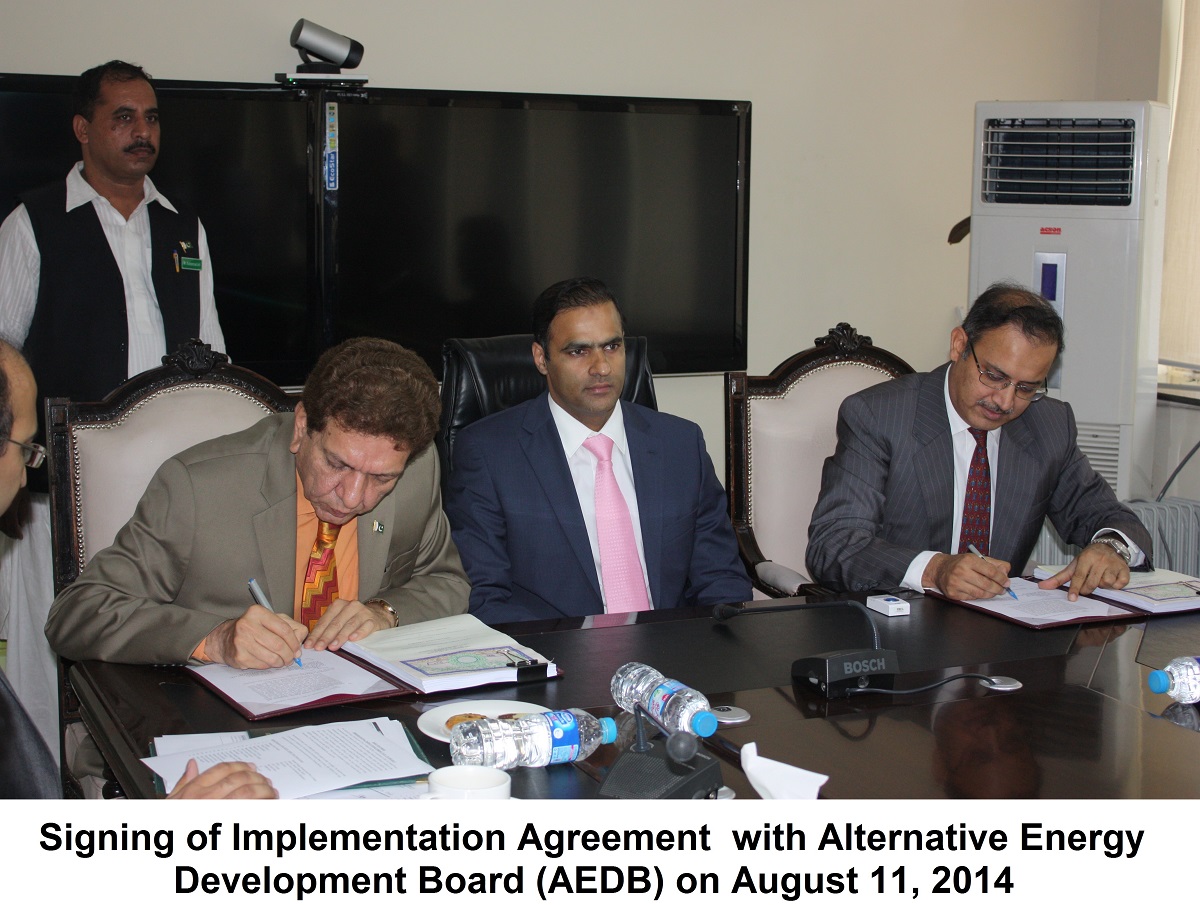 Implementation Agreement with AEDB
Signing of Implementation Agreement with Alternative Energy Development Board was held on 11th August, 2014.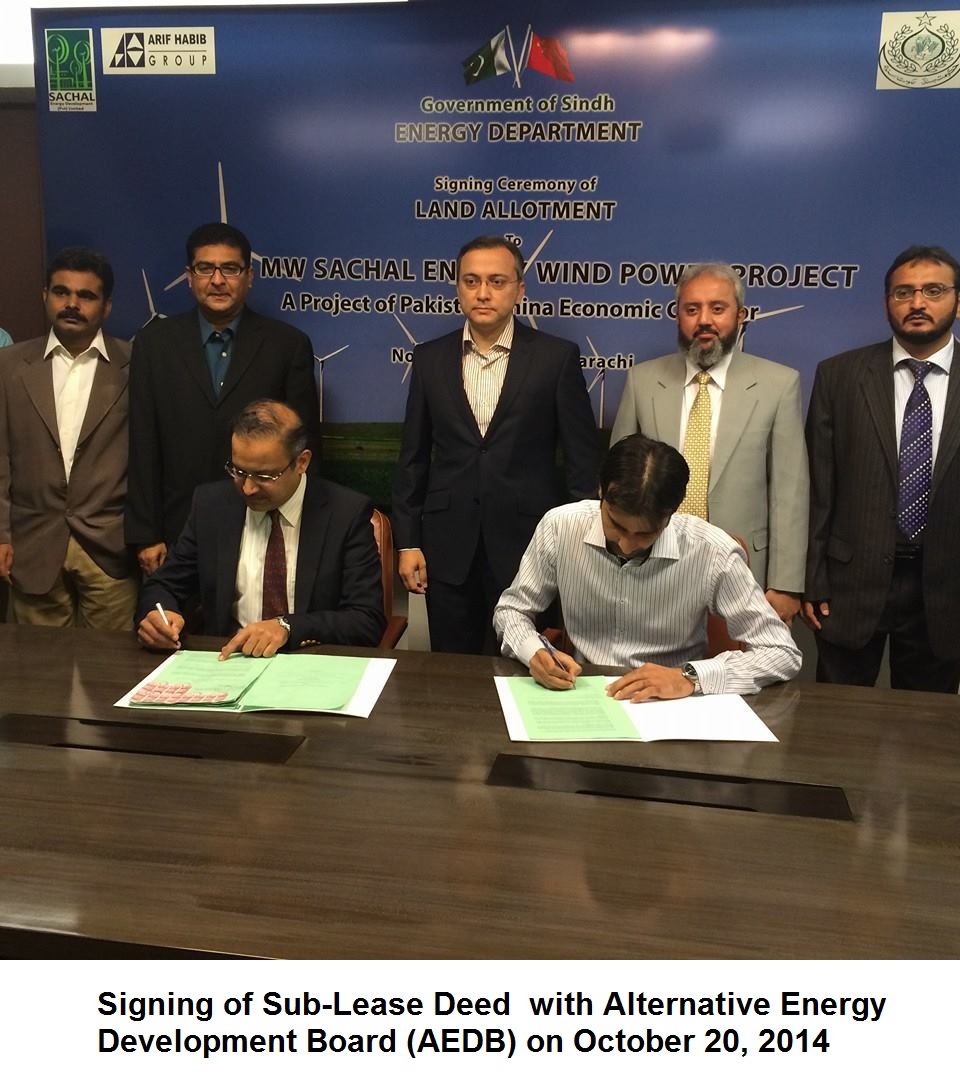 Sub-Lease Deed with AEDB
Signing of Sub-Lease Deed with Alternative Energy Development Board was held on 20th October, 2014.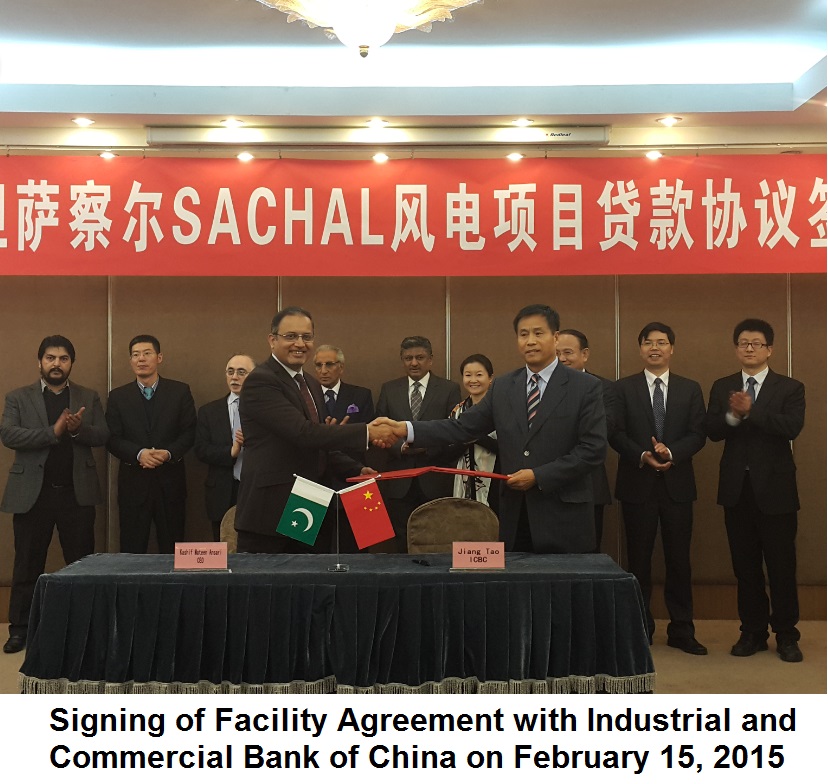 Facility Agreement with ICBC
It is our pleasure to announce that we have successfully executed our Financing Agreement with Industrial and Commercial Bank of China (ICBC) for Sachal Wind Power Plant on 15th February, 2015. Sachal Energy is the first Wind Power Project to achieve this milestone under Pak-China Economic Corridor Projects.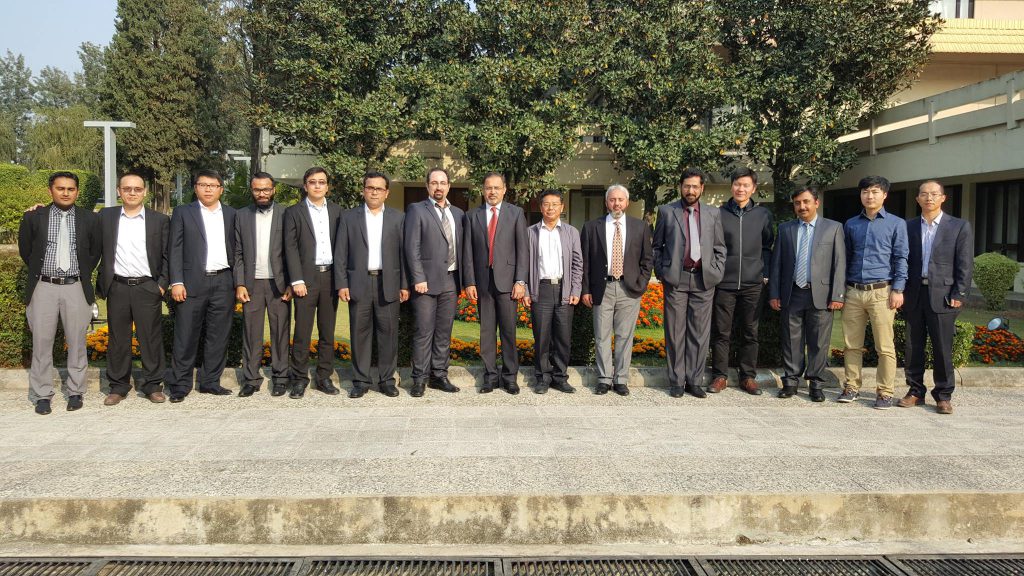 Kick Off Meeting
Kick Off Meeting was held on 7th and 8th December, 2015 in Islamabad Club. Senior officials from Sachal Energy, TUV InterCert and HydroChina attended the meeting.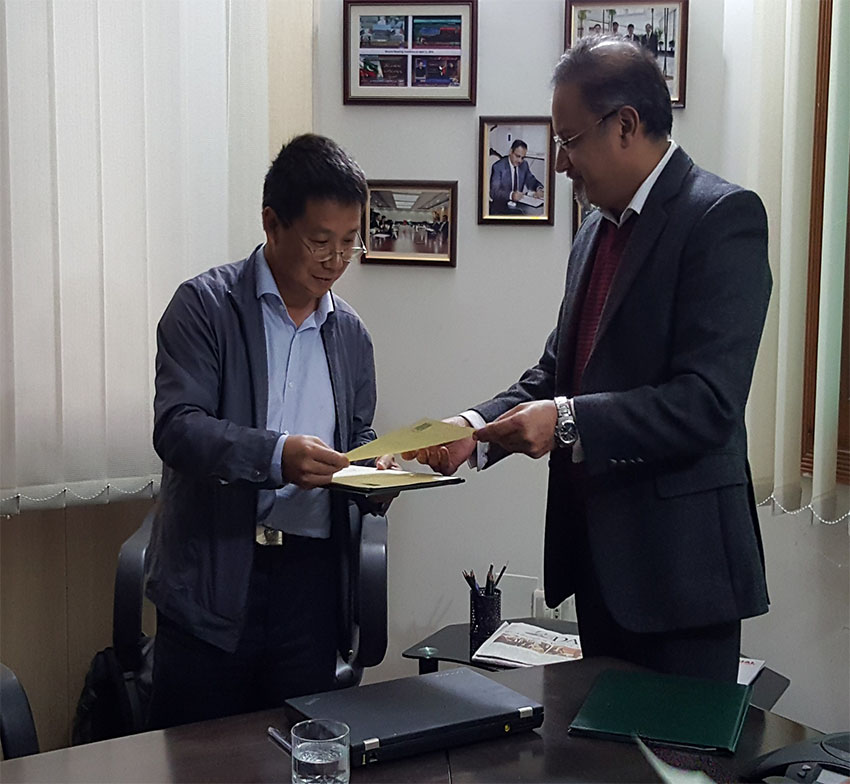 Project Commencement Date
Protocols for Project Commencement Date is signed on 09th December, 2015. Now, construction of 49.5 MW Sachal Windfarm shall commence with full zeal and zest. We are expecting to complete the construction before end of March, 2017.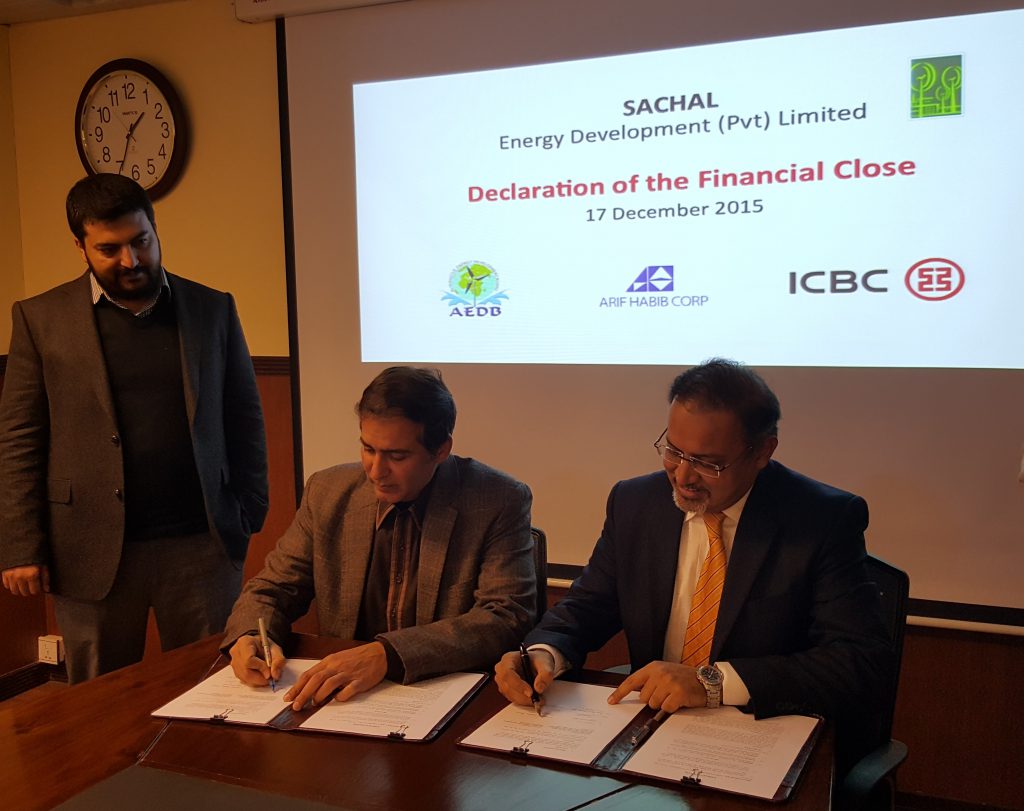 Financial Closing
We are proud to announce that Sachal Energy has declared its Financial Close on 17th December, 2015. We bow our heads in front of Allah Almighty who has been very kind to make our journey smooth and successful.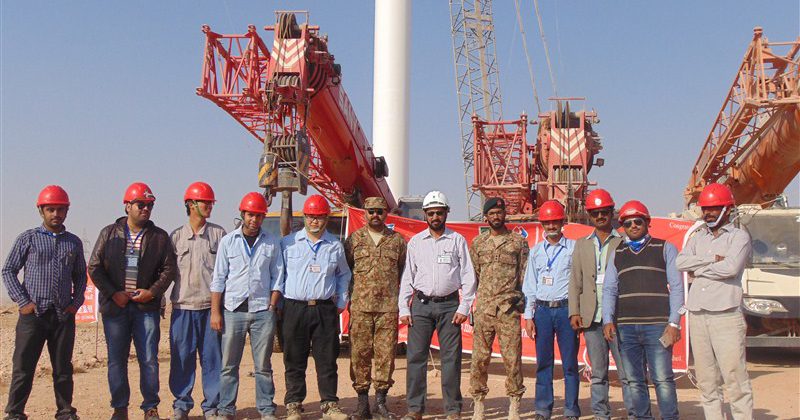 Completion of WTG Installation
WTG installation was completed on 20th December, 2016.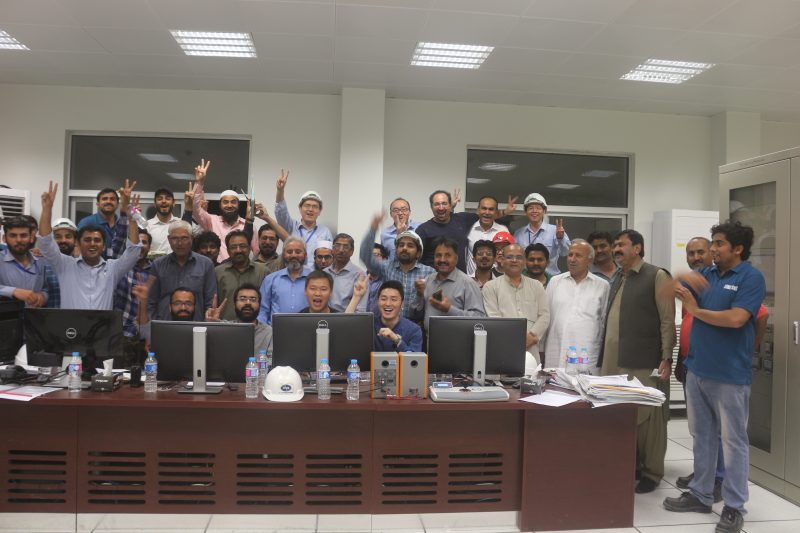 Grid Energization
Purchaser and Seller Interconnection facilities were energized on 06th March, 2017.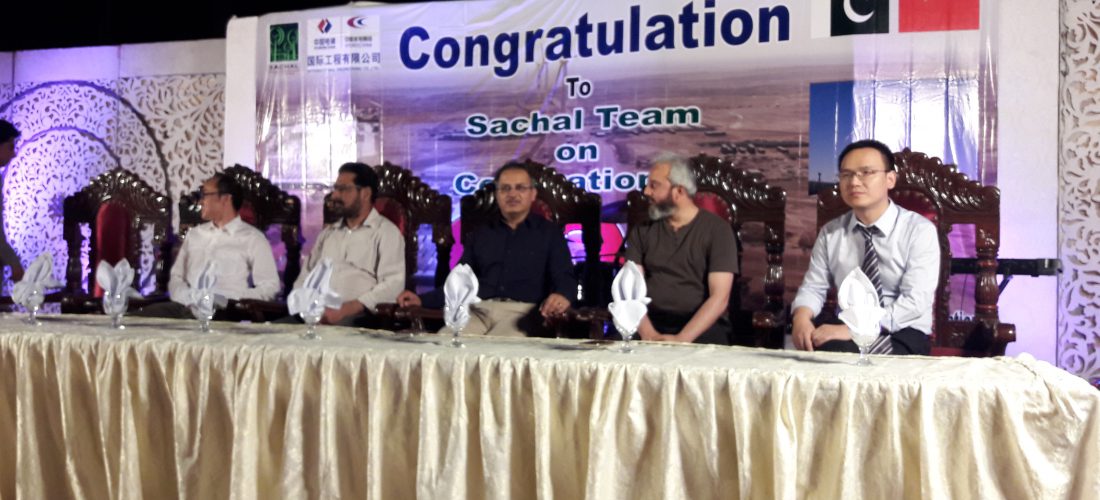 Commercial Operation Date
Project Achieved COD on 11th April, 2017.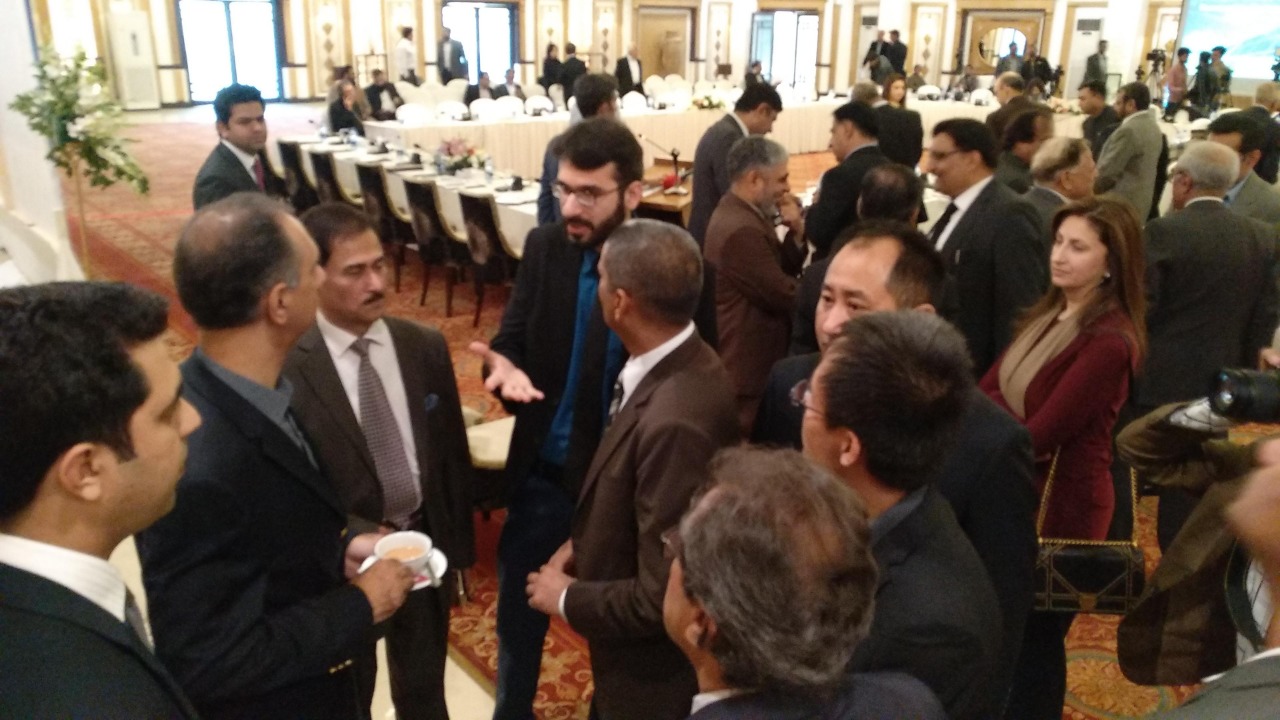 Participation in Formulation of ARE Policy 2019
SEDL participated in conference organized by AEDB for formulation of Alternative and Renewable Energy Policy of Pakistan 2019 on Dec 04, 2018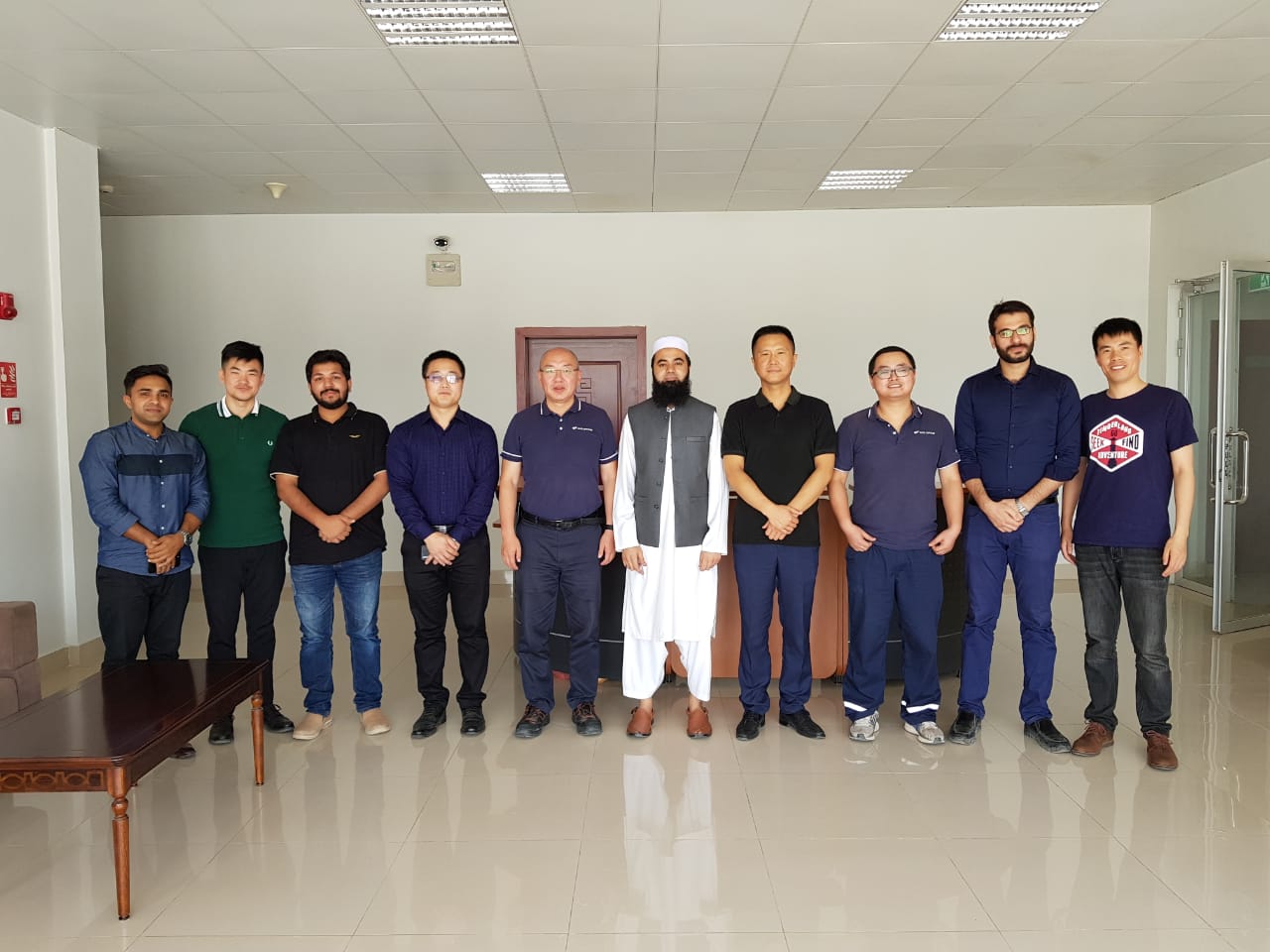 Visit of Goldwind Country Head
Country Head of Goldwind visited Sachal Wind Power Project on July 27, 2019.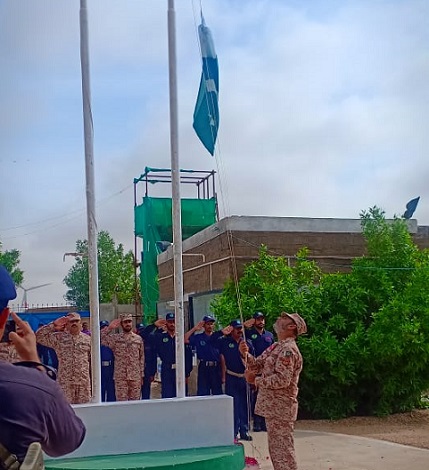 Independence Day Ceremony on 14th Aug 2019
Independence Day Ceremony was held at Plant with full zeal and enthusiasm.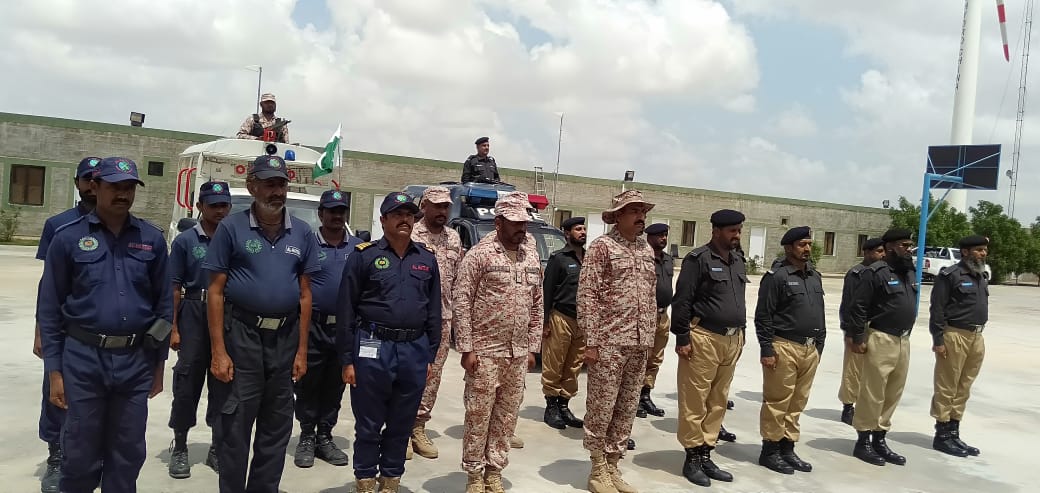 Solidarity with people of Kashmir
One minute silence was observed at Plant to express Solidarity with people of Kashmir in response to Prime Minister's call on Aug 30, 2019.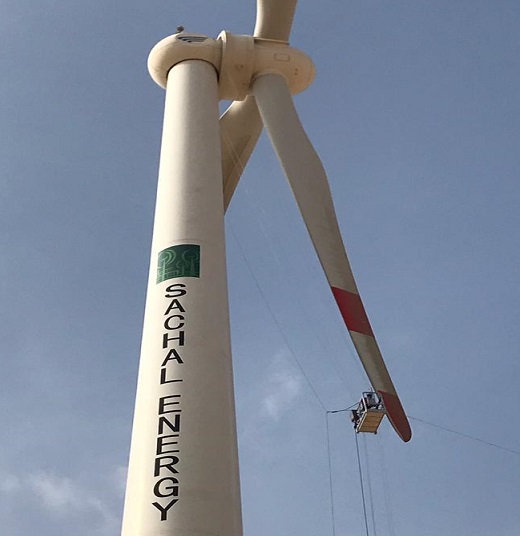 Cleaning of Blades of Wind Turbine
Cleaning of Blades of WTG by rope access was performed to improve efficiency.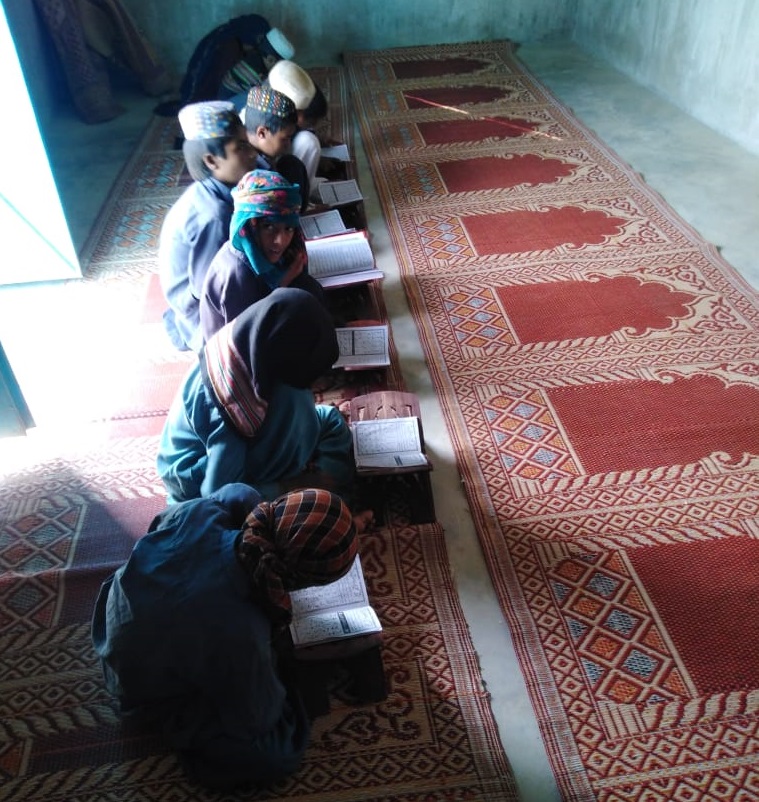 Quran Kareem Teaching Classes
Teaching classes of Quran Kareem are being organized for the local community.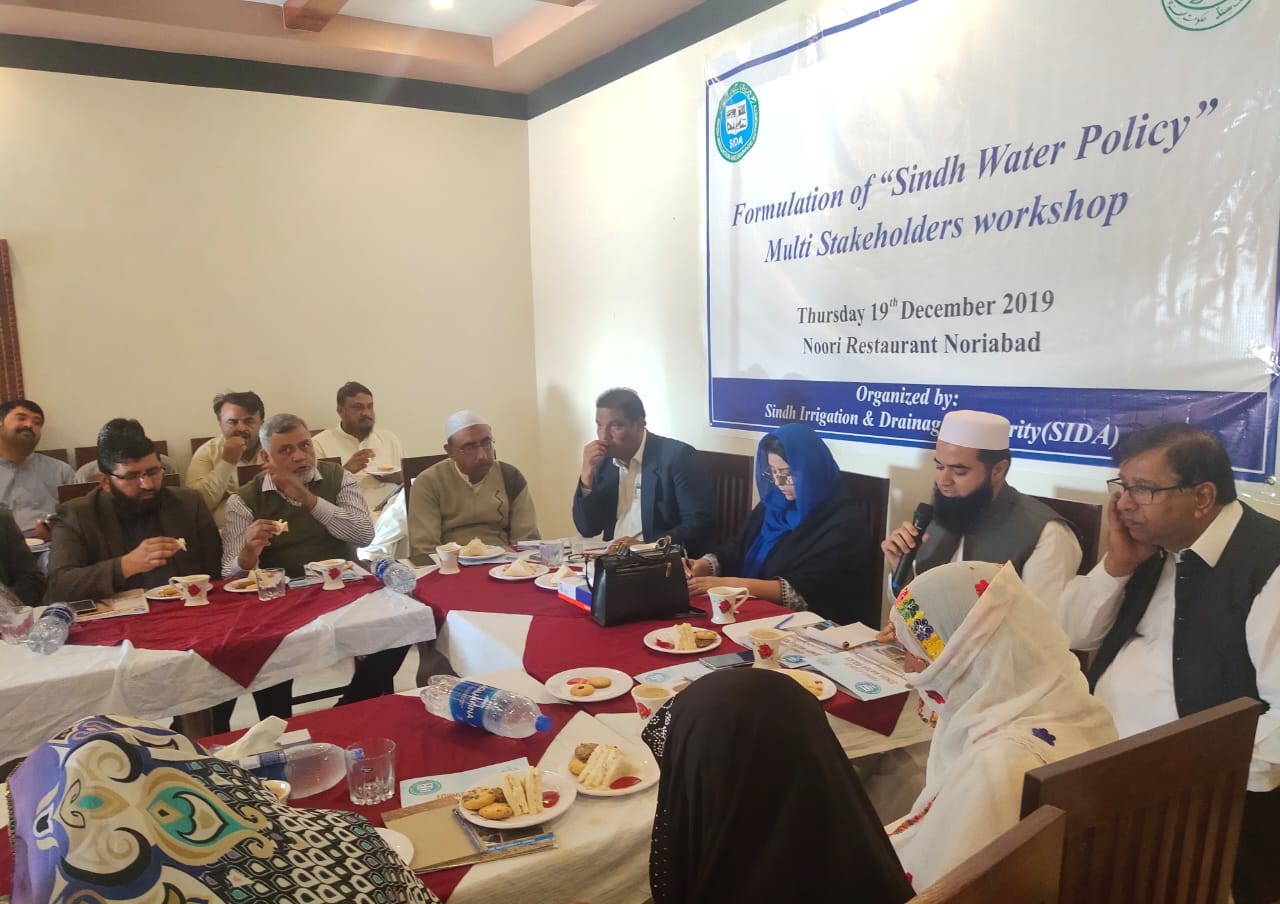 Participation in Formulation of Sindh Water Policy
SEDL has always been playing its pivotal role in resolution of national issues and development of policies. Likewise, we have privilege to contribute our input in formulation of Sindh Water Policy on Dec 19, 2019.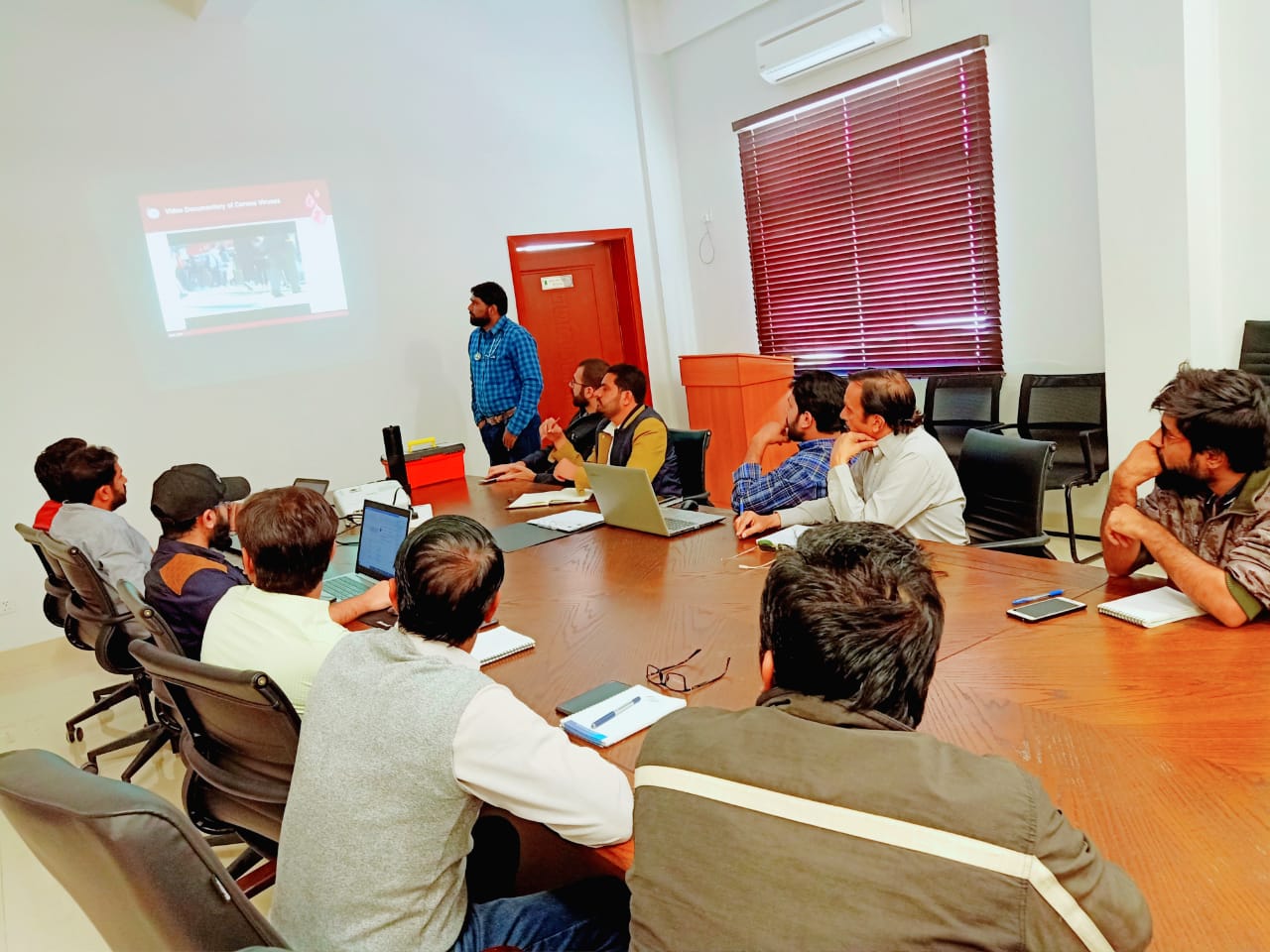 Training for Awareness of COVID-19
HSE Team delivered first presentation on Corona virus to all Site Staff on 30th January 2020 regarding severity and history of the virus as it was detected in China.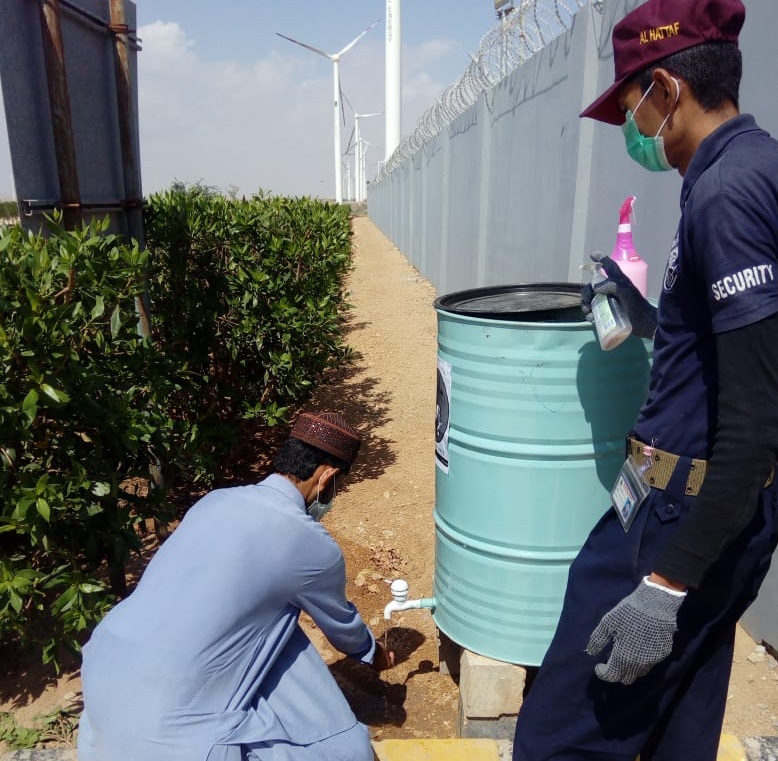 Precautions and Sanitization to Protect from COVID-19
Hand wash stations have been prepared to ensure frequent hand wash of site employees and visitors.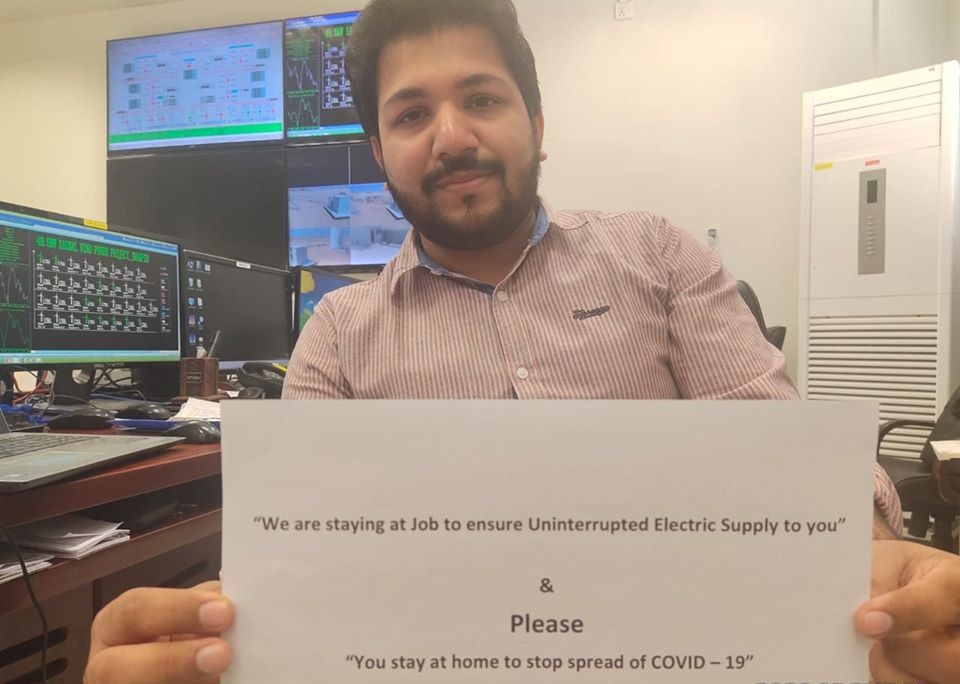 Working Tirelessly to serve the Nation
In view of COVID-19 & Lock-down situation across the Country, our team is serving diligently by putting tireless efforts for providing uninterrupted electric supply.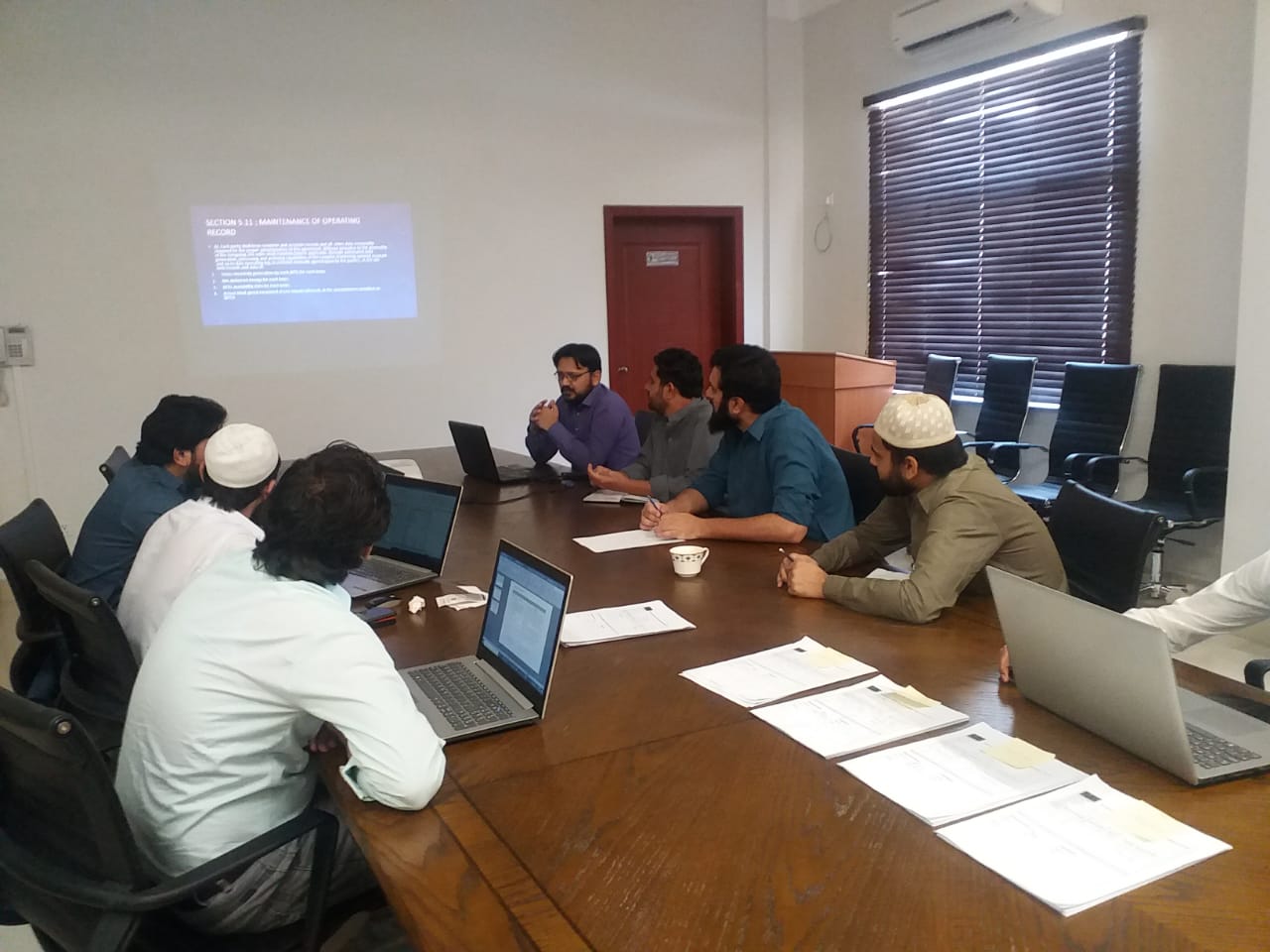 On-Site Training Sessions
On-site training session are conducted frequently on site for the better understanding of the staff.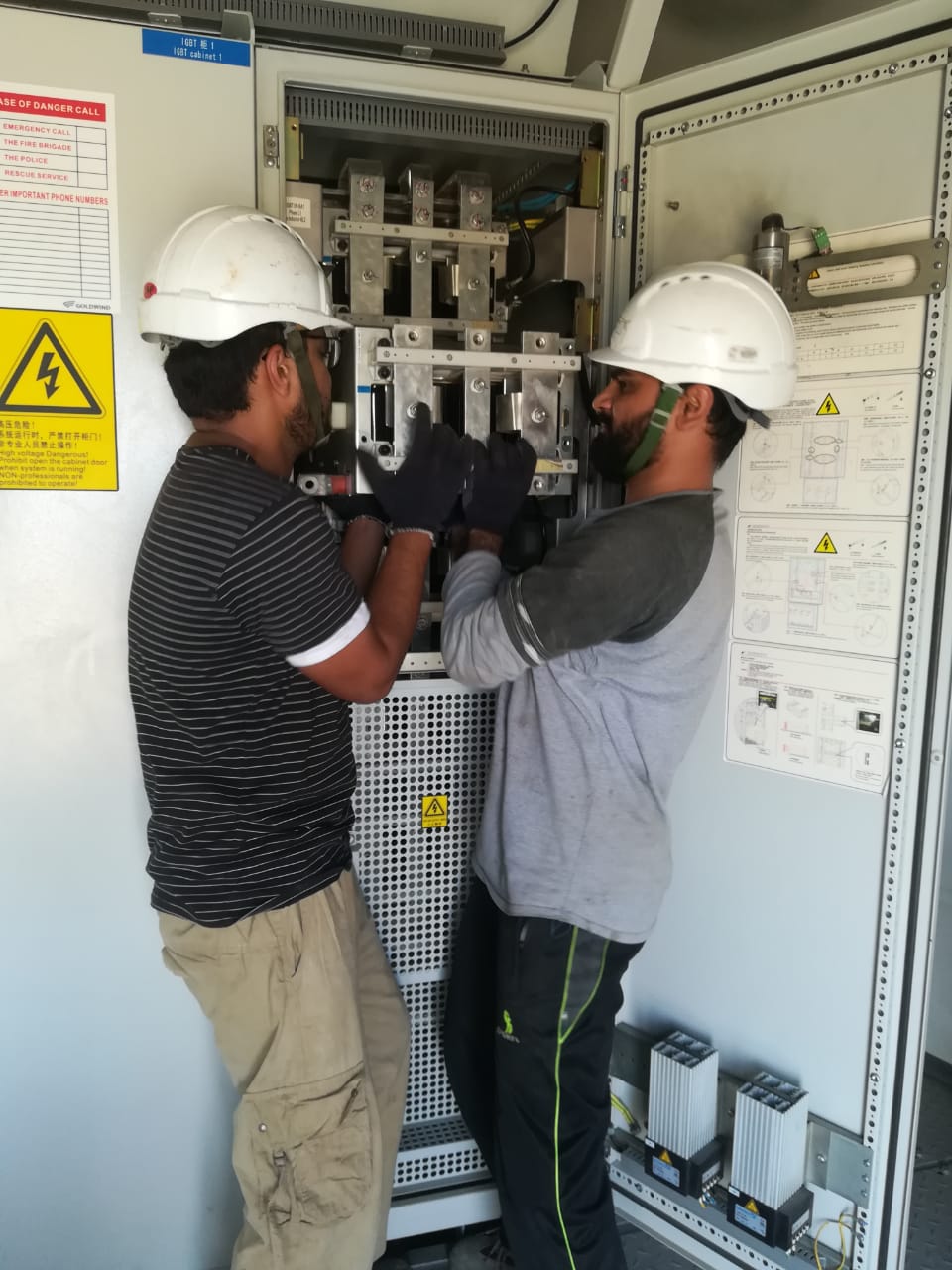 Troubleshooting of a WTG
A picture taken while replacement of IGBT of a WTG.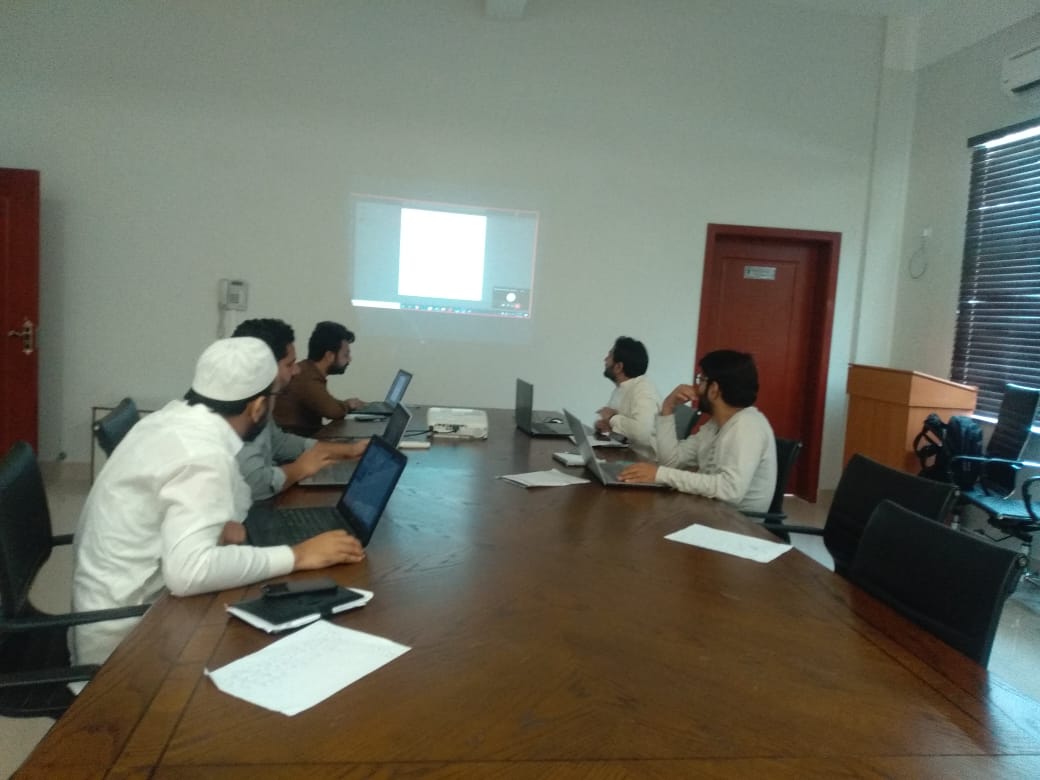 Interactive Training for Microsoft Teams
An Interactive Training Session for Microsoft Teams was organized for the staff members to learn to communicate and coordinate more effectively with it.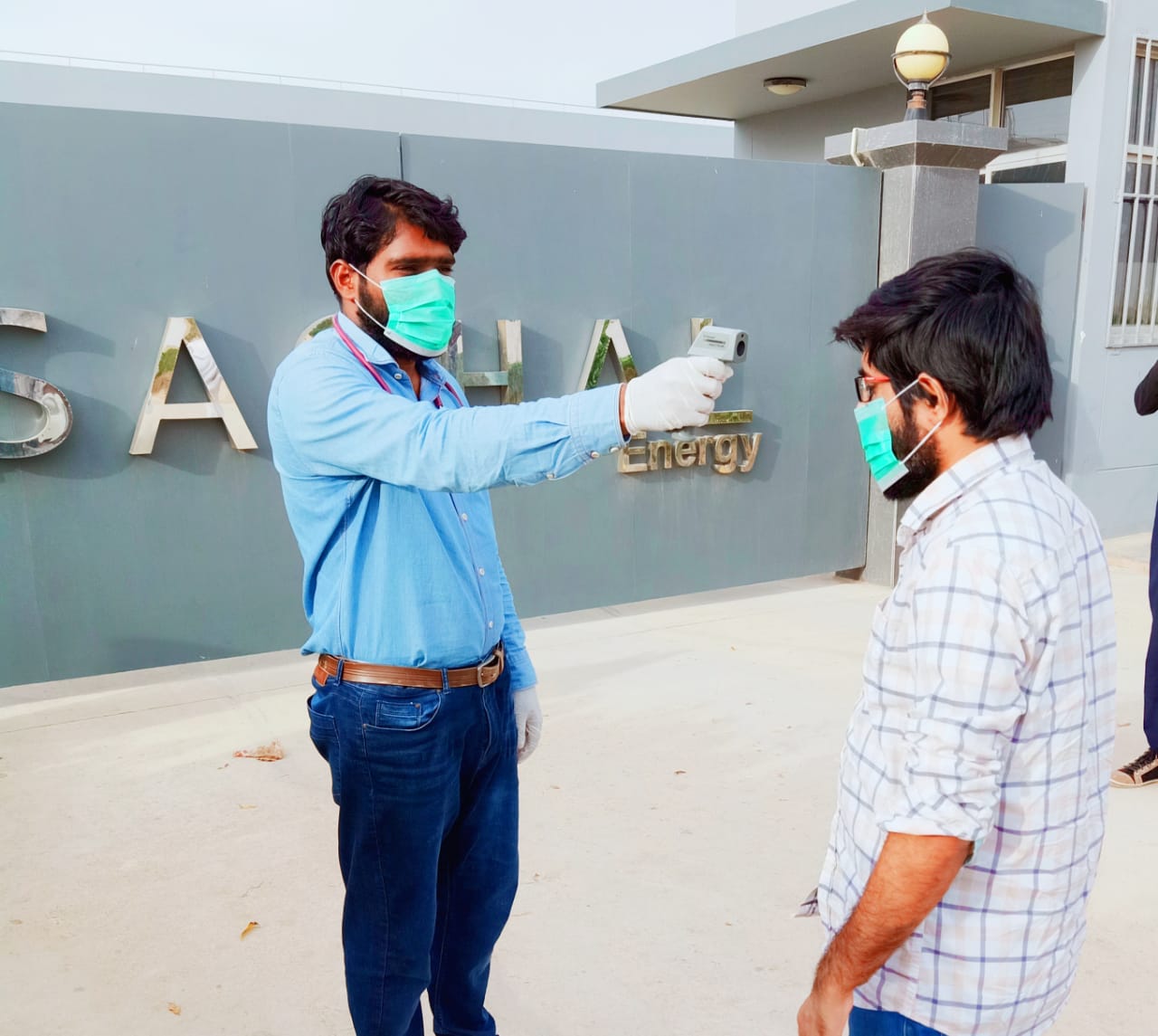 Precautions for employees in COVID-19
Precautionary measures for employees coming back to site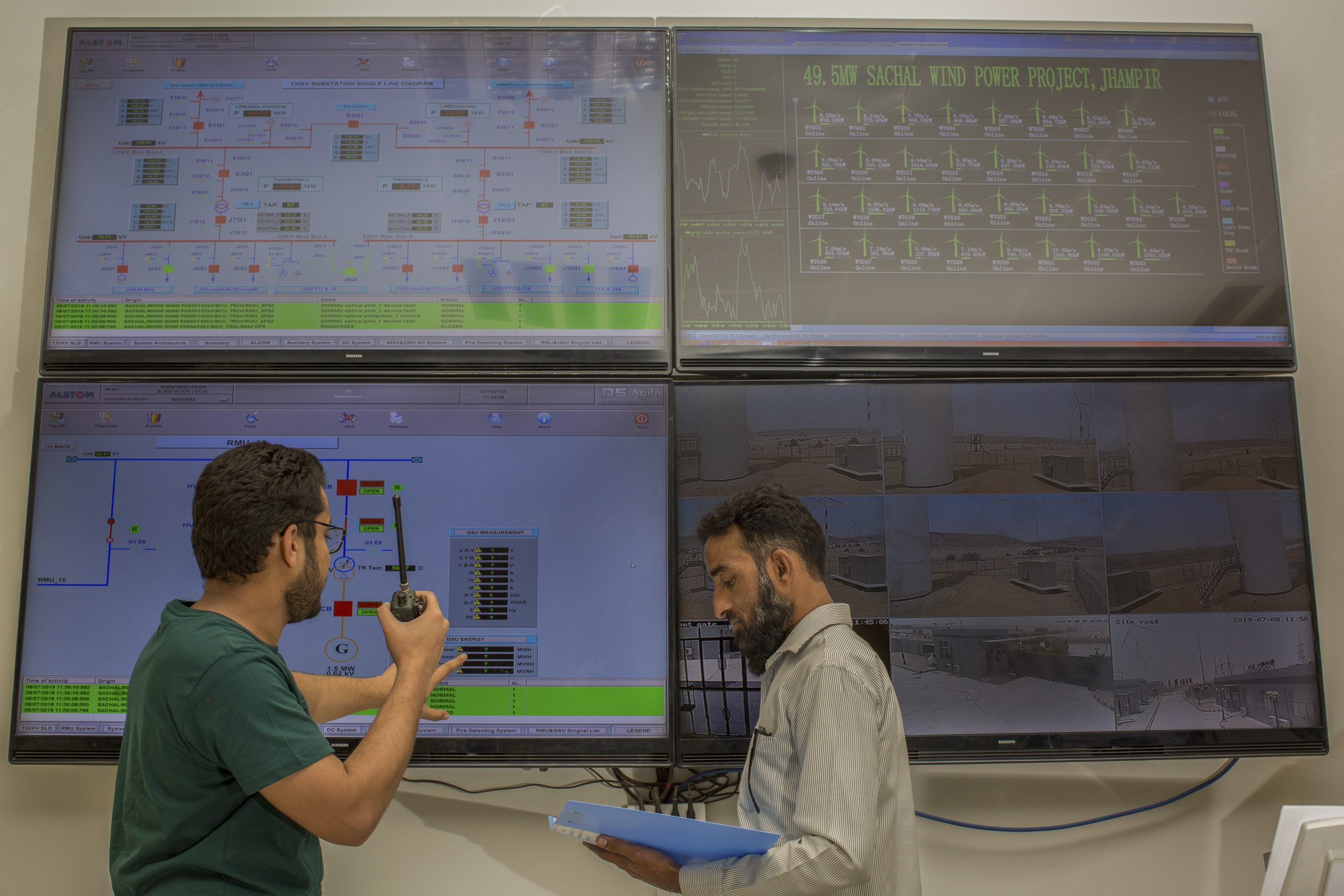 Control Room team coordinating with the maintenance team
Control Room engineers are always monitoring the whole plant. They watch over and communicate with our maintenance team whenever required.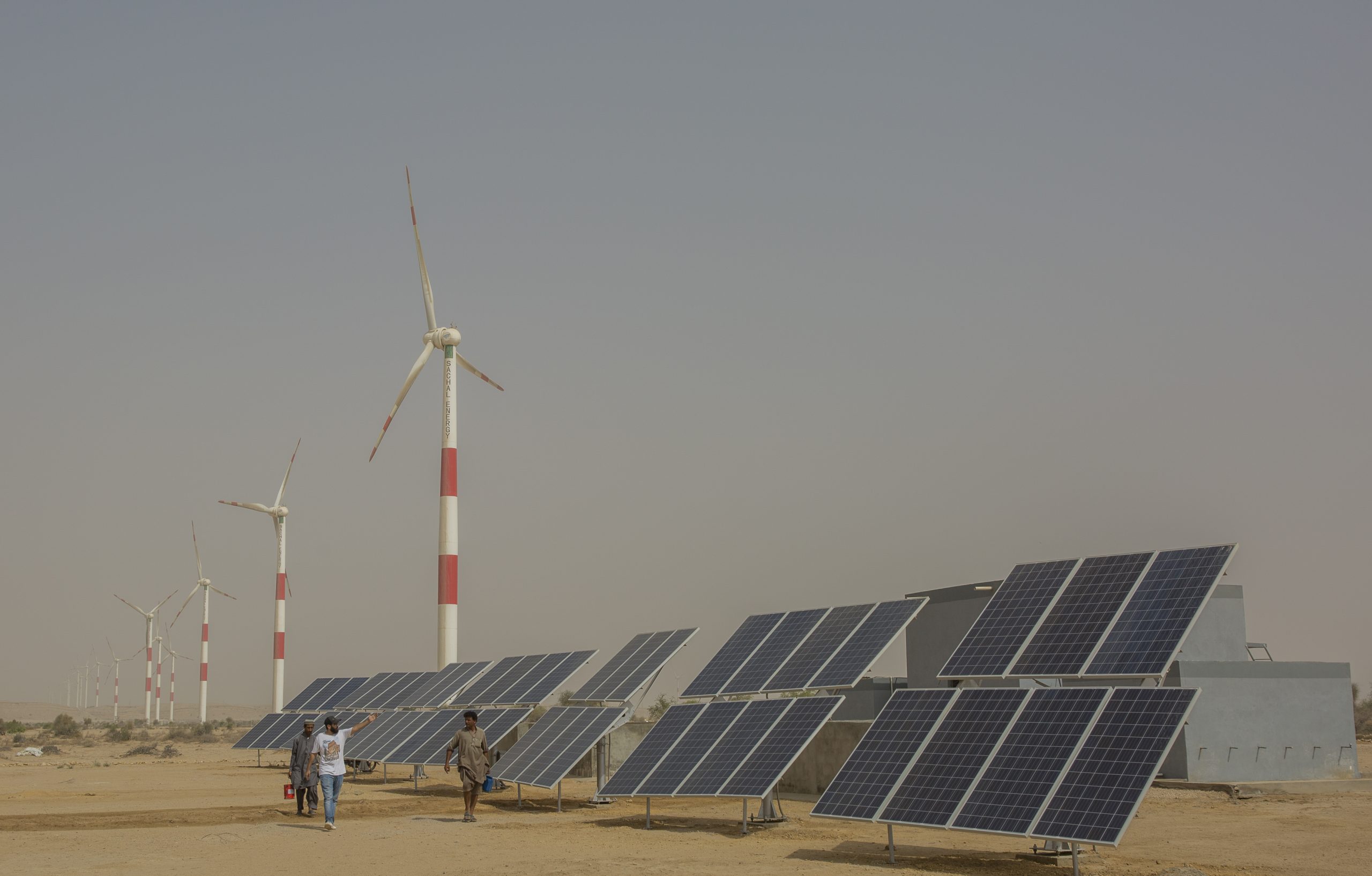 Interim Inspection of Sachal's CSR Project
Sachal has an operational CSR project for the service of local community. It is a Solar Powered Reverse Osmosis Plant, which provides drinking water to the local community.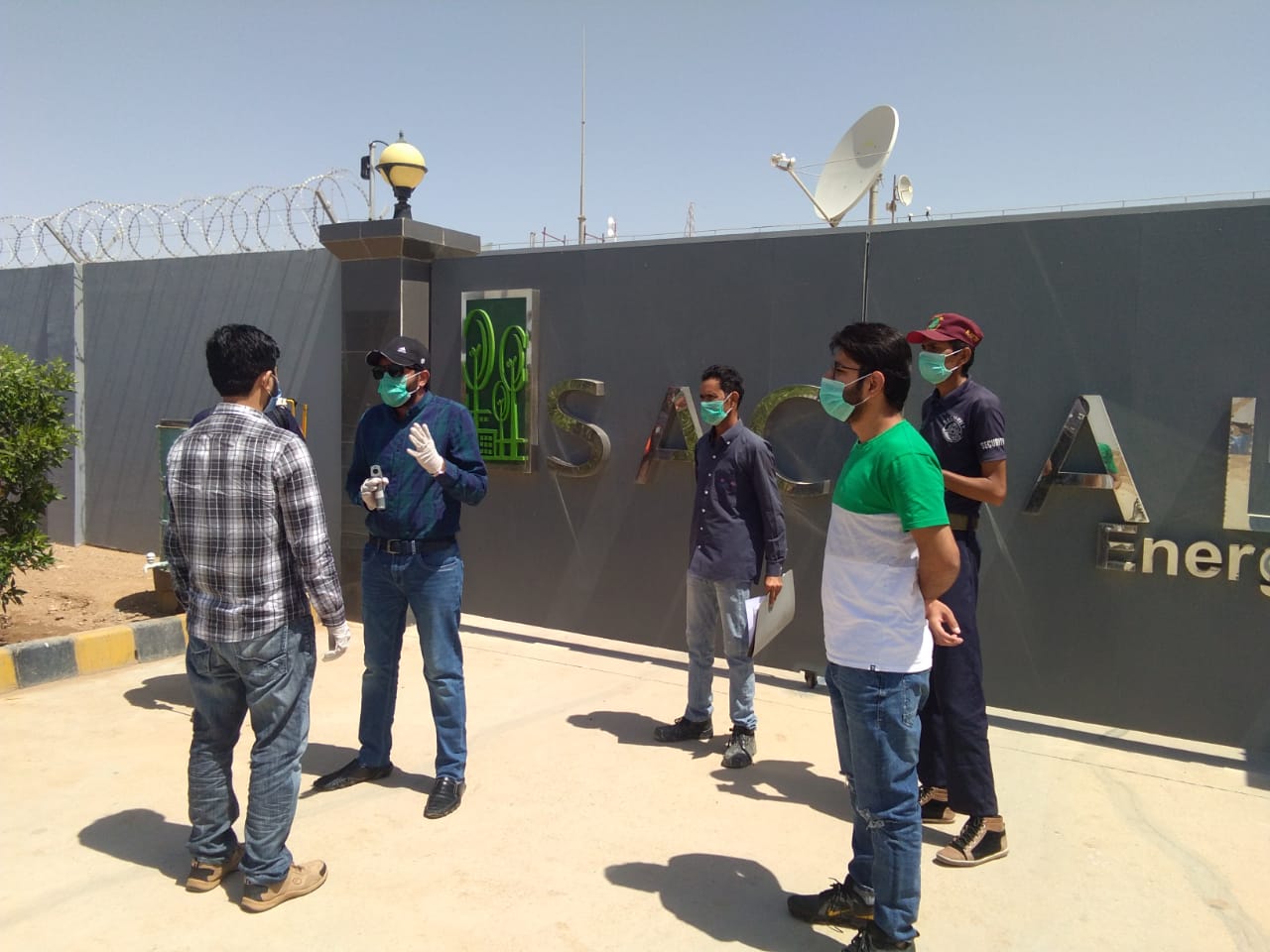 Newly Hired Engineers briefed about HSE protocols after reaching the site
Newly hired Trainee Engineers are being briefed about the HSE protocols followed at the site amid the COVID-19 breakout. HSE Team has ensured strict compliance of precautionary measures for the safety of our work force. Anyone coming to the site is put in isolation for a week, after which they are thoroughly examined for the virus's symptoms before ending their quarantine period.