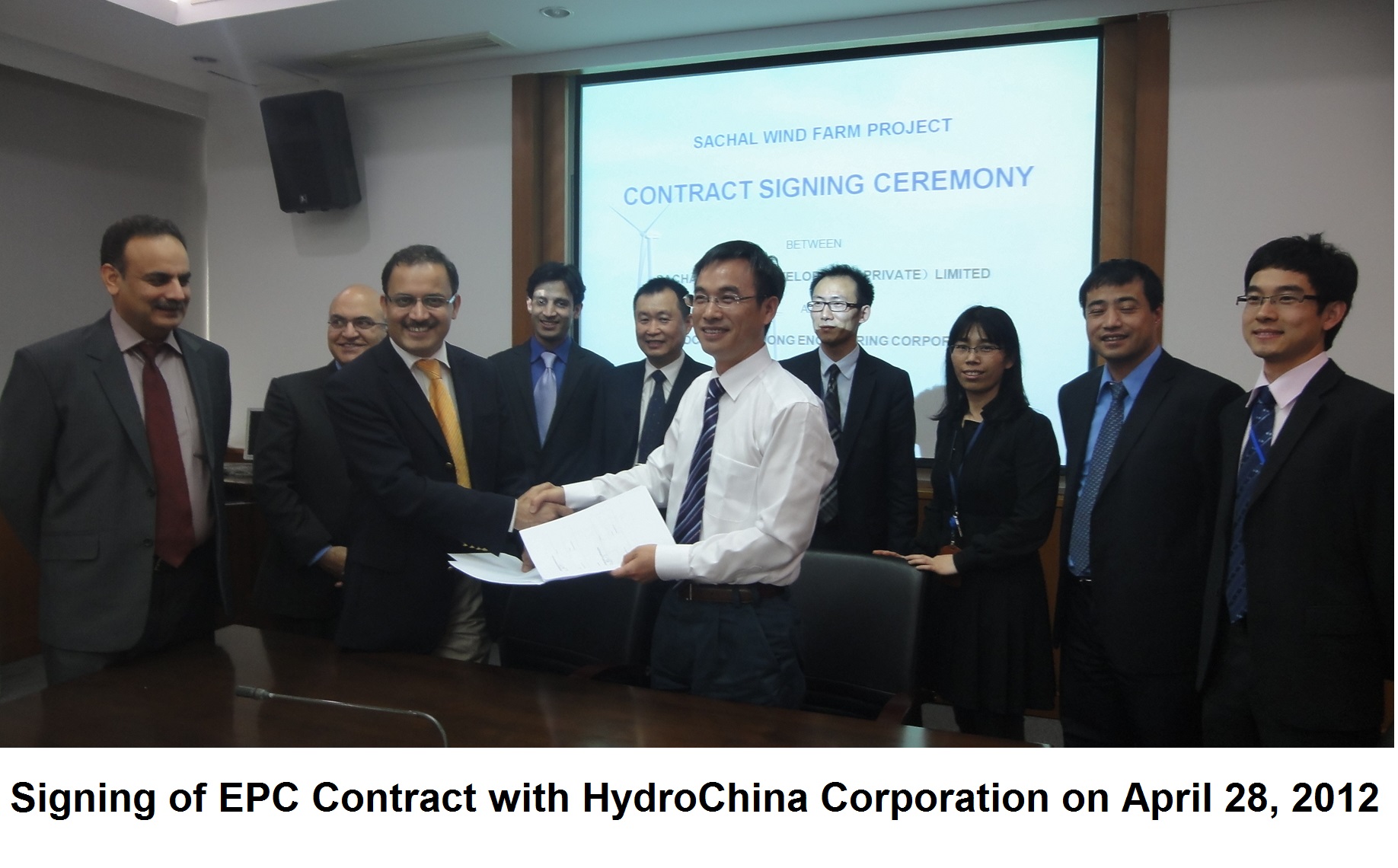 EPC Contract with HydroChina
On 28th April 2012, EPC contract was signed with HydroChina Corporation.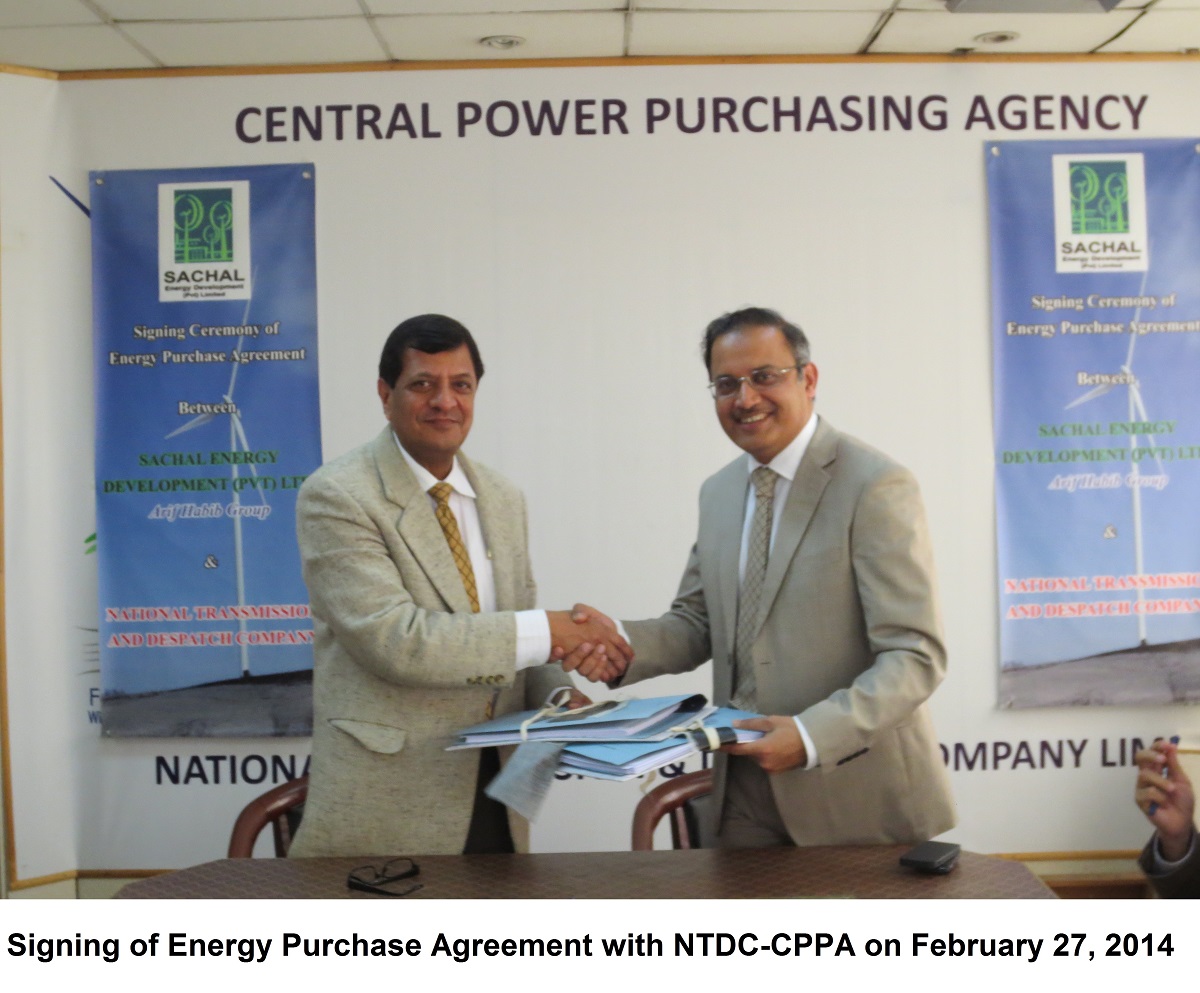 Signing of Energy Purchase Agreement
On 27th February 2014, the signing of energy purchase agreement was held with NTDC and CPPA.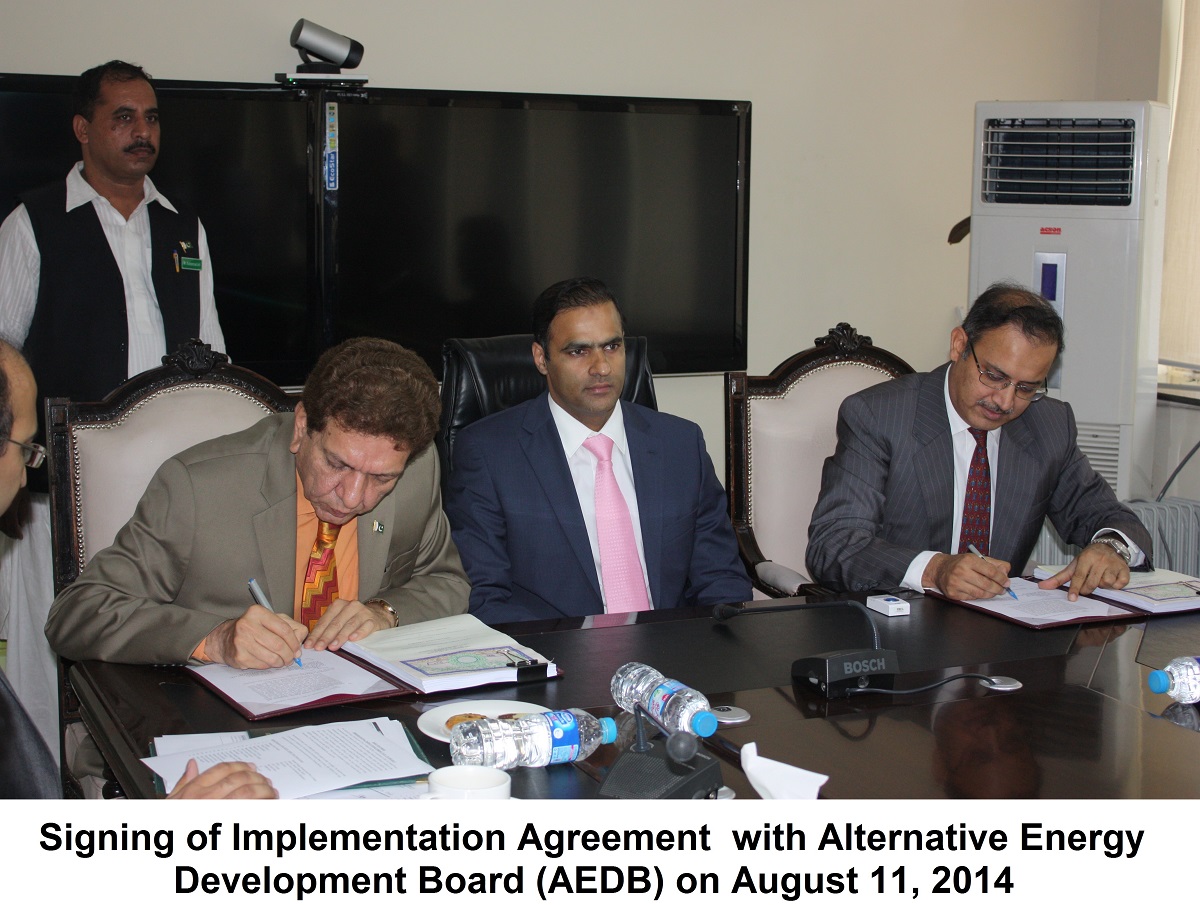 Implementation Agreement with AEDB
Signing of Implementation Agreement with Alternative Energy Development Board was held on 11th August, 2014.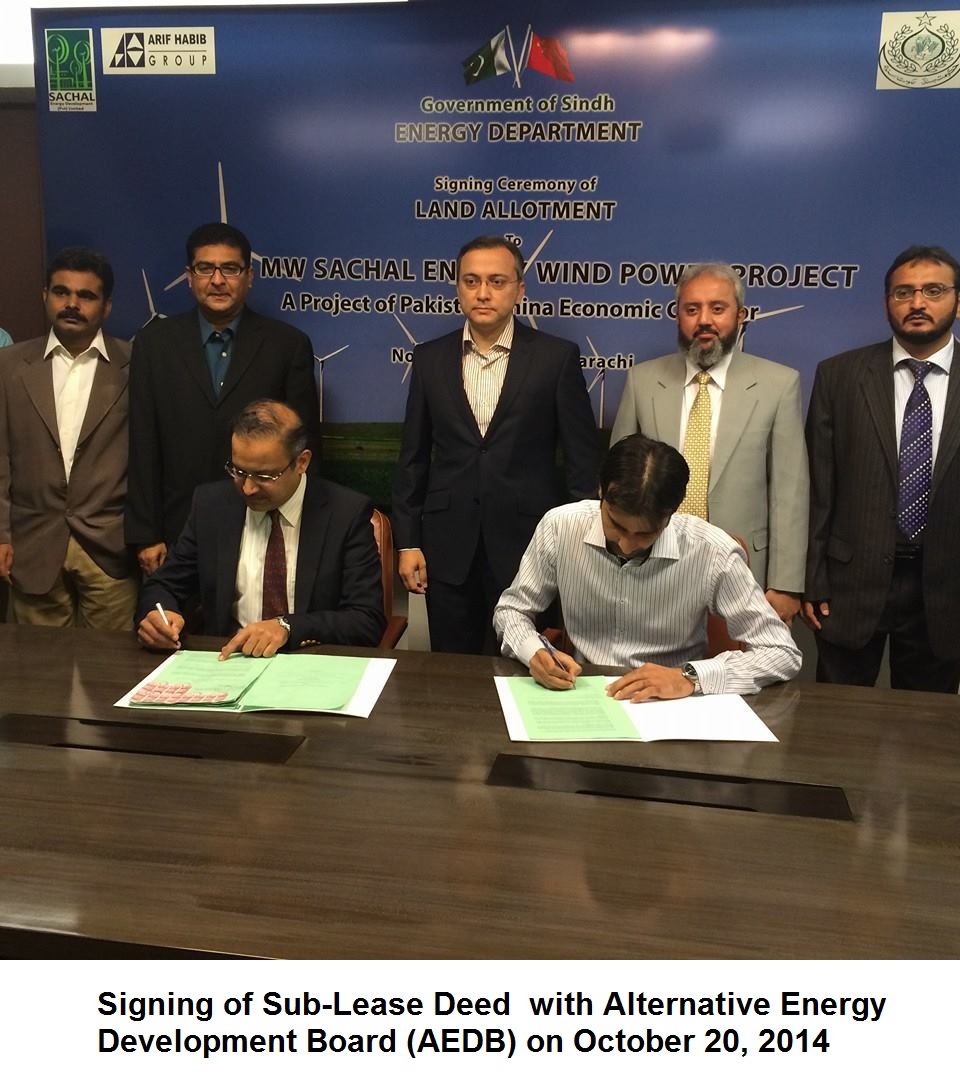 Sub-Lease Deed with AEDB
Signing of Sub-Lease Deed with Alternative Energy Development Board was held on 20th October, 2014.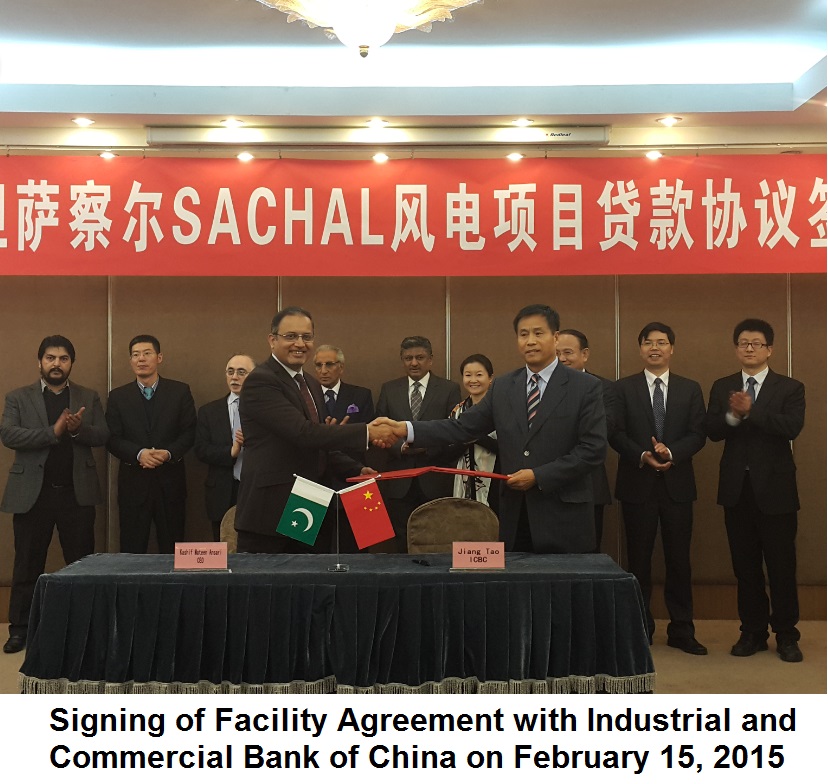 Facility Agreement with ICBC
It is our pleasure to announce that we have successfully executed our Financing Agreement with Industrial and Commercial Bank of China (ICBC) for Sachal Wind Power Plant on 15th February, 2015. Sachal Energy is the first Wind Power Project to achieve this milestone under Pak-China Economic Corridor Projects.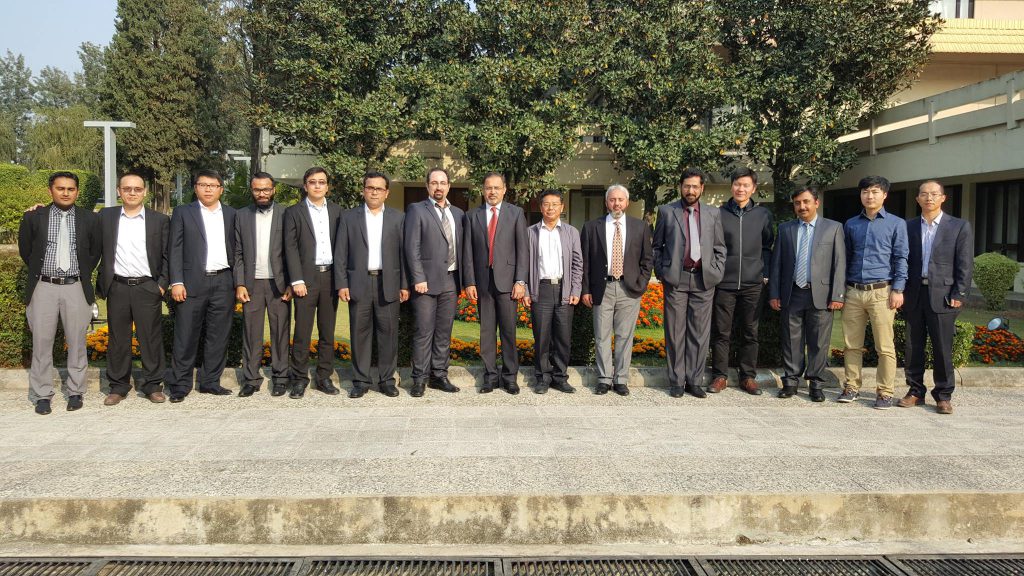 Kick Off Meeting
Kick Off Meeting was held on 7th and 8th December, 2015 in Islamabad Club. Senior officials from Sachal Energy, TUV InterCert and HydroChina attended the meeting.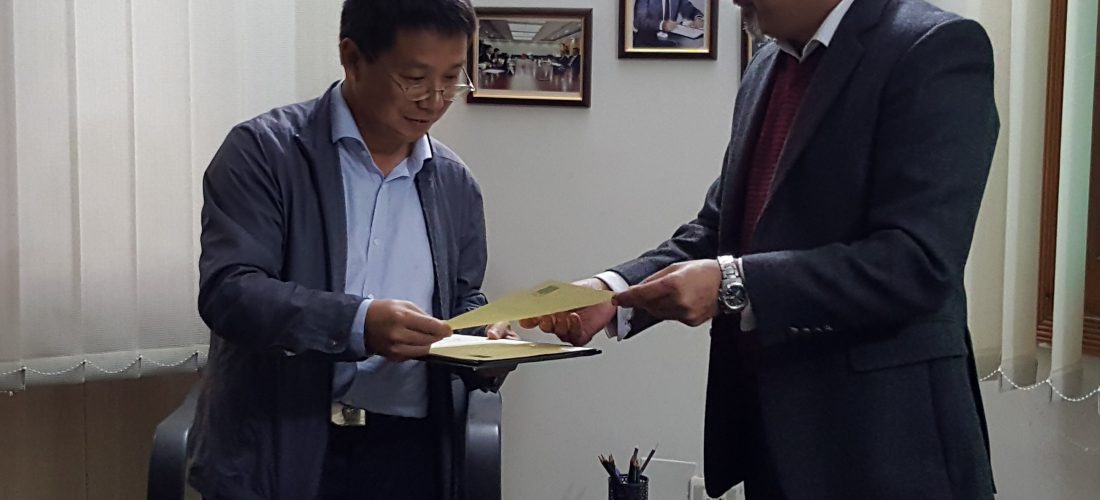 Project Commencement Date
Protocols for Project Commencement Date is signed on 09th December, 2015. Now, construction of 49.5 MW Sachal Windfarm shall commence with full zeal and zest. We are expecting to complete the construction before end of March, 2017.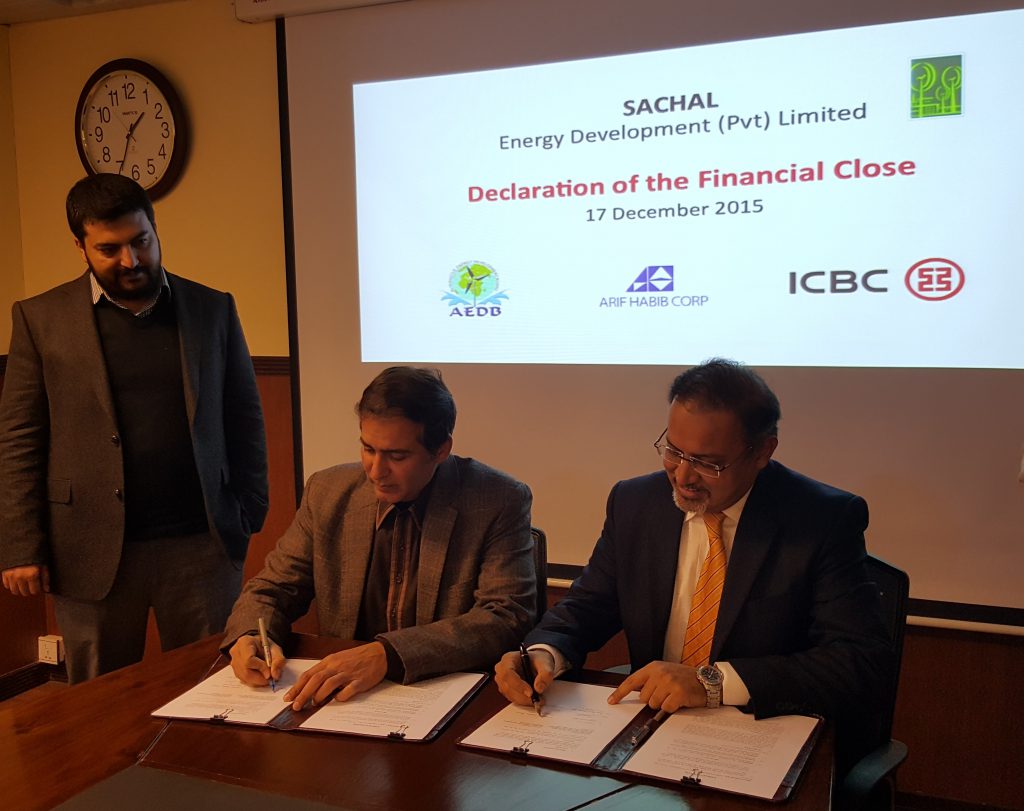 Financial Closing
We are proud to announce that Sachal Energy has declared its Financial Close on 17th December, 2015. We bow our heads in front of Allah Almighty who has been very kind to make our journey smooth and successful.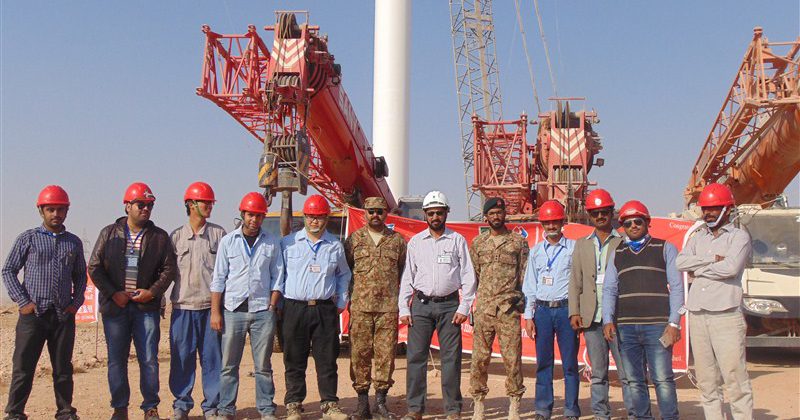 Completion of WTG Installation
WTG installation was completed on 20th December, 2016.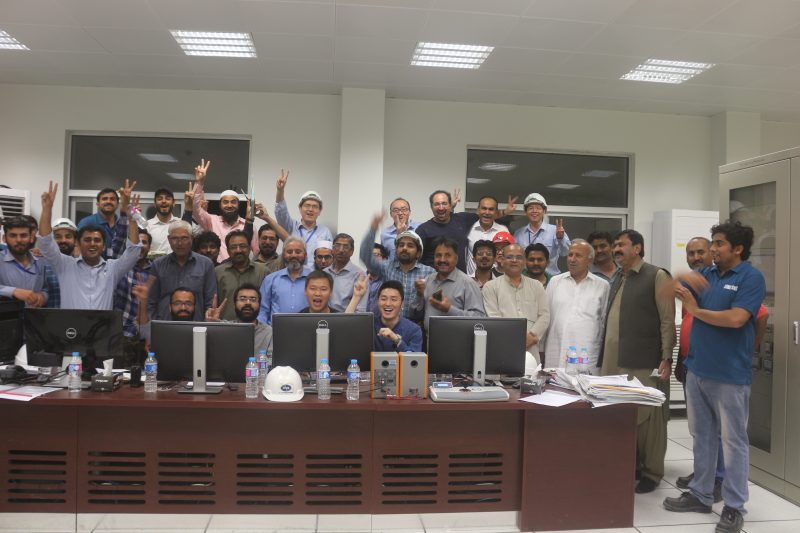 Grid Energization
Purchaser and Seller Interconnection facilities were energized on 06th March, 2017.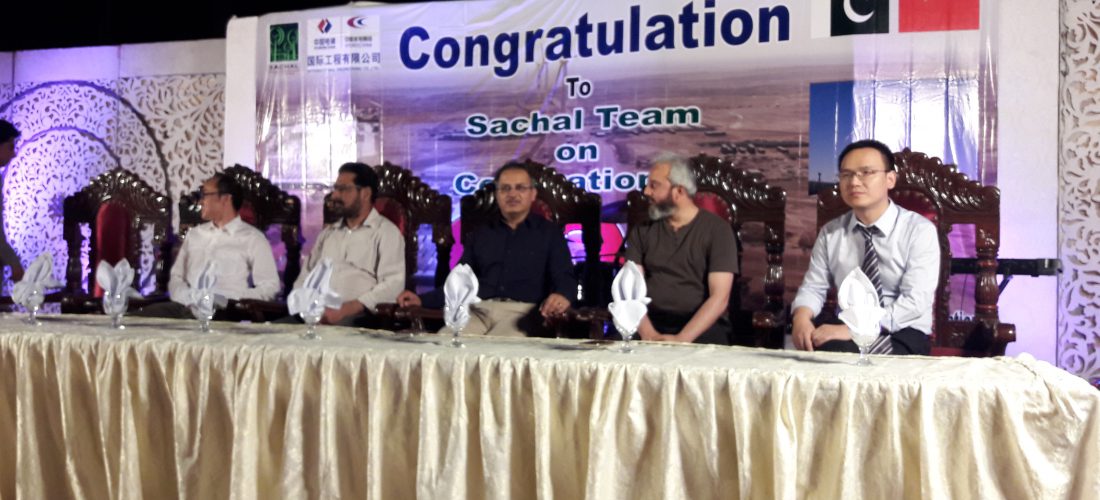 Commercial Operation Date
Project Achieved COD on 11th April, 2017.